TRULUMINATI ENTERTAINMENT S.S.
TRULUMINATI RECORDS ENTERTAINMENT
Welcome to Truluminati Records and Entertainment.The Total Recording Experience.Here at Trulu we do it all from Music Composition(beats) to Cd/Dvd Duplication.No job is too large or small.Our rates are unbeatable and we are Hip Hop friendly,as well as Gospel and R&B.We Get It In!!!
GOT BEATS
We can provide you with custom beats or you can make and/or bring your own,with one low price $25.per hour.We work with all the latest software as well as sampler sequencers.Our production team comes from various backgrounds (NY-CA) for a mixture of well blended sounds.
NEED TO LAY VOCALS
Be heard in full clarity as you blaze the MK2,the Berinhger C-1,or the Rode Condenser and if you like a little voice effects,our selection is phenom...
We have unlimited tracking capabilities to give your tracks that nice full sound at one low price $10.per hour.Call to schedule a session.602.350.9642
MIXING /MASTERING - $10.per hour/per track.In house mastering is also available,at no extra cost (in most cases where you record with us).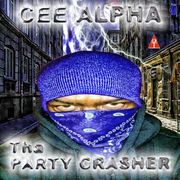 NEED CD COVERS
Now that we have laid the tracks,mixed and mastered them,next comes the CD COVER($25) and ON DISK PRINT($.50-$1.00.
Full color,black & white or both,lightscribe also available.Don't have a flick for the pic,don't trip,we can travel and click.Come back to the lab
load and design in no time.Or you can provide your own artwork,we are here to serve.
Our Graphics Design team consist of both "lettered" and "unlettered" art design gurus,some of the best from around the country.