CHECK OUT
Catalog
Welcome to the CHECK OUT page.Pick the products or services you would like and hit the BUY NOW button.
Our site uses PayPal as the method of payment in order to keep your transactions safe and confidential.
TRULUMINATI RECORDS & ENTERTAINMENT
The Total Indy Recording Solution.We do it all from making beats to replicating cds/dvds, and live entertainment.
STUDIO TIME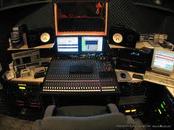 GRAPHICS DESIGN/ VIDEO EDITING
ALBUM COVER SPECIAL
includes 4 digital shots and designing of cover graphics,
plus formatted for quick print.